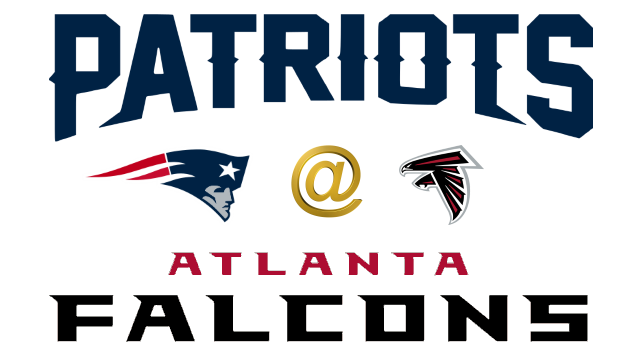 The Atlanta Falcons finally advanced to the Super Bowl and this would be their second appearance after outscoring the Green Bay Packers by 44-21 in the NFC Championship game to set up a match with the New England Patriots.
The Super Bowl promises to be fun because the New England Patriots and Atlanta Falcons have the NFL's highly balanced, most powered offences. The Patriots are considered to be more balanced overall, while the Falcons have an offensive edge over the patriots.
Below is a preview of the Super Bowl matchup between the Patriots and the Falcons as they prepare to take on each other at Houston's NRG Stadium.
On head to head record: The Patriots have won all four previous matches between the two opponents since 2001 with Tom Brady in the team, while the Patriots lead the Falcons only 7-6 all time.
The match is expected to take place on Sunday, Feb 5 at 6:30 p.m. ET. On the injury front leading to this game, the Falcons would be hoping to have back WR Julio Jones who is having a chronic toe problem over the last two months. The patriots also have some of their best players with aches and pains, including WR Malcolm Mitchell (knee), WR Danny Amendola (ankle), TE Martellus Bennett (knee), LB Hightower (knee), but they should be ready to play a part in the matchup.
Tom Brady will be making his ninth appearance in the Super Bowl, which is a new record in the National Football League. The Falcons rushing game is tough, because it features a two-headed rushing attack. One team would have to give up in this matchup and it is too close to call. The Patriots run defense has been excellent throughout the season and also their pass defense improved considerably, but this game would be a different scenario and likely be a shootout with the playing pattern of the Falcons quarterback Matt who has been in form this season.
The Falcons lead in the NFL in passing rating. The Patriots too are up in second after the Falcons with the least passing plays of 40 yards while the regular season was on. The Falcons front defenders are better against the pass than against the run. The Patriots are up 7th in the NFL with 117 yards of rushing per game covering a total of 3.9 yards.
The Super Bowl promises to be an exciting and free scoring affair and definitely there would be fun for fans of both teams.